The number of social media platforms has boomed since the turn of the century and the launch of Friendster, LinkedIn, MySpace and the almighty Facebook in the early aughts. With so many choices and such a huge, connected online audience the question is: on which social platforms should you put your time, effort, and marketing dollars? The answer is – it depends.
Know Yourself
Each social media platform brings its own specific audience and purpose. First evaluate your business. What are your goals? Who is your audience? What is your brand personality? Not every social platform is ideal for who you are as a business and what you want to achieve.
Know Your Competition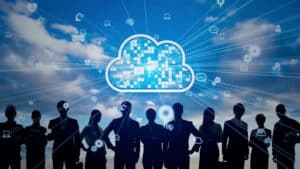 After you take a good hard look your own business, take a peek at your top competitors. Find out what sites your competitors are on, what their customers engage with and what might be falling flat. This is a great opportunity to kick start some of your own ideas and maybe even see what your business might want to steer clear of.
Know the Media
Let's take a look at what social media platforms are out there, because there are a lot! There are over 100 different sites that are considered social media platforms, but let's just look at the big 10:
Facebook
YouTube
WhatsApp
Instagram
TikTok
Snapchat
Pinterest
Reddit
LinkedIn
Twitter
Are you familiar with all ten? If so, you're off to a great start. If not, don't worry – we're here to help. Here's a short breakdown of some of the more popular sites among marketers:
Facebook
Facebook is the biggest name in the game. With nearly 3 billion monthly active users, it's the site where you can connect with your grandparents, your high school sweetheart, and your teenager all while keeping up with the latest roast at your downtown coffee shop or the biggest news from The New York Times – nearly everyone is on the site in some fashion.
The platform offers some wonderful tools to connect with your audience including news feed posts of photos, links, video and more, as well as stories, Live streaming capabilities and so much more. However, the site is also increasingly suppressing business posts from users' News Feeds and making it a pay-to-play environment.
Facebook wants your marketing dollars. And they have a powerful tool for you to spend them on – Facebook ads can help you drive engagement, sales, web traffic – whatever your goal. The Meta Business Suite (home of Facebook Ads) is one of the more robust paid social media tools.
(Facebook, under the newly re-named parent company, Meta, also owns two of our other top 10 platforms: Instagram and WhatsApp.)
YouTube
At a close second is YouTube with over 2.5 billion monthly active users. Generation Z seems to practically live on YouTube with 95% using the platform to some extent and 56% discovering new products while using it. Furthermore, a huge number of all adults across generations (81%!) watch content on this behemoth of a site.
YouTube is a very different kind of social media platform than Facebook. If you're not ready to create video content, cross it off your list – it's all video. Your organic content, your paid content – all video. However, if you're up for the content creation there are a lot of upsides.
WhatsApp
If you're not a Millennial or a Gen Zer you might not be too familiar with WhatsApp. It's less of a platform to share content targeting large audiences and more of a one-to-one tool. WhatsApp is a messaging app that could be leveraged similarly to SMS. WhatsApp Business is relatively new compared to Facebook and YouTube, but there's a lot of potential with 2 billion monthly active users on the app – many of whom are in countries outside of the US.
Instagram
Instagram is creeping up on 1.5 billion monthly active users, but lately it's been irritating some of its users with changes aimed to keep ahead of the increasingly popular TikTok. Nevertheless, Instagram is a much-loved visual social media platform, especially with young adults (just over 60% of their users are 18-34). Meta Business Suite is also home to advertising on Instagram, providing similarly robust features and reach as Facebook.
TikTok
TikTok is the most recent craze among the social media marketing community. The platform itself has been around since 2016 but in the last few years it's gained popularity with mainstream audience, boasting a billion monthly active users. In fact, it recently eclipsed Instagram for popularity among Generation Z users. In 2020 the platform started to cater to early adopters in the marketing community with the launch of TikTok Business, providing businesses tools to better measure results and connect with their audiences – and offer advertising options.
TikTok is another video specific platform, but unlike YouTube these videos are short; TikTok reports that the top performing videos are between 21 and 34 seconds, on average. Creativity can really go a long way with this social media community.
SnapChat
While not nearly as big as the previous social media platforms, SnapChat still has an impressive 550+ million monthly active users. Another entirely visual platform, friends share snaps (short videos or photos), locate users on maps, and more. The truly unique feature of this platform is the fleetingness of the content – it's deleted after the recipient views the snap.
SnapChat also pioneered the use of augmented reality filters (those silly little faces that are superimposed over your own in the app), which have become popular in many social platforms.
Like, TikTok, the demographics for SnapChat skew young with 18–24-year-olds as their largest age group.
Pinterest
Pinterest is more of a visual search engine than a social media platform. It can be great for driving traffic and building your brand. However, it's worth noting that many of its users are not logging in every day. Users tend to come looking for inspiration or information about specific topics like recipes, room designs, etc. Those users are still plentiful, with monthly active users just south of half a billion, and they tend to be more female and a bit older than some of the other social media platforms (median age of 40).
Pinterest recently launched several new ad tools in their business suite to give marketers additional opportunities to find users.
Reddit
Reddit is more akin to a forum than a social media site like Facebook or Instagram. It's comprised of more than 130,000 communities (subreddits), or discussion forums for specific topics, and 430 million monthly users who are active in those communities each month.
Reddit requires a very delicate approach as users will likely be quick to reprimand a brand for a hard sell or an attempt to commandeer any discussions.
LinkedIn
With a strong focus on business and professional networking, if you're a B2B marketer, LinkedIn should certainly be part of your marketing mix. The platform boasts that 4 out of 5 members drive business decisions with over 65 million decisions makers in all.
Twitter
The microblogging social media site Twitter is a busy place with more than 500 million Tweets (short posts capped at 280 characters) sent per day! The audience, which skews slightly male and heavily towards Millennials, is more apt to consume news on Twitter than any other social platform – but they're consuming ads! Statistics show people spend more time viewing ads on twitter than other platforms and has the lowest CPM of all the major platforms.
These are only the biggest social sites (in the US), so you might find that your business would benefit by being on a platform not even listed in the big 10. Perhaps Twitch or Tumblr better fit your business's needs. While the vast number of social media sites and online communities can be overwhelming the positive thing is that it means there's at least one place perfect for you and your business online!

Know What's Next
Once you've decided what your overall social media objectives are and where you want to be, it's time to get down to the nuts and bolts of building your strategy. No matter if you're starting from scratch or revamping your social media presence, you'll want a clear strategy, including platform differentiators, dedicated resources and defined KPIs.
Social media marketing can soak up a lot of time – especially as your communities' blossom – but it's worth it! And if you need help developing your strategy, generating content, or managing your community, our experts are here to help.
By: Marcy Ansley, Director of Email and Social Engagement
Marcy has over a decade of experience working at marketing agencies, managing email and social media campaigns. She is the head of the CCM social media, responsible for overseeing everything from strategy to implementation.